One-on-One Individual Therapy Based in for Those Suffering from Depression, Anxiety, Addiction, and More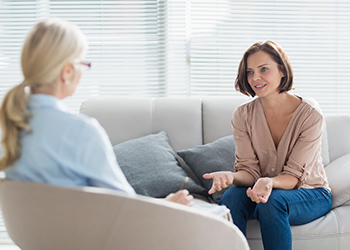 When you're at your lowest, asking for help is the most difficult part of getting back to your old self.
Feelings of worthlessness, your mind constantly racing, and the inability to say no to substances can completely govern your life. You feel alone, disinterested in old hobbies, and as if no one else understands or knows how to help. However, it's important to know that in these times of uncertainty and frustration, you don't have to fight by yourself. Jobi Center for Counseling is a local, experienced clinic serving clients throughout Austin, Texas that understands the feelings you're experiencing and can provide you the help and relief you've been searching for. Jobi's compassionate approach and proven methods can steer you in the right direction and ultimately bring you back to the life you know and love.
Jobi's individual therapy sessions help with:
Alcohol Abuse
Anger Management
Behavioral Issues
Career Counseling
Child or Adolescent
Chronic Impulsivity
Chronic Relapse
Codependency
Coping Skills
Drug Abuse
Dual Diagnosis
Emotional Disturbance
Grief
Life Coaching
Life Transitions
Mental Health
Mood Disorders
Oppositional Defiance
Parenting
Peer Relationships
Relationship Issues
Self Esteem
Sleep or Insomnia
Spirituality
Stress
Substance Abuse
And More
Depression can be a complex and multifaceted issue – Jobi can help.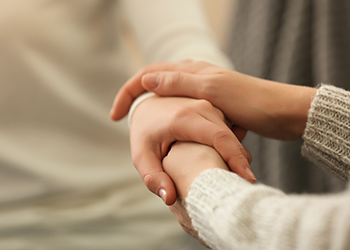 We often want to believe that there is one underlying cause for what we are experiencing. More often than not there several factors that contribute to our current state of being. A dynamic approach is often successful in taking into account the many different factors contributing to our mental health. We are all different people with different personality structures as well as differences in how we experience and express our own issues. Depression is most certainly an expression of Something deeper going on inside. Very often biological and behavioral factors play a significant role in the development of depression. Depression is a maladjusted coping mechanism that requires a reconditioning of our thought and behavioral patterns. When a chemical imbalance is in play research does indicate that outcomes are most successful when medication and therapy are combined. Again, each individual requires a different approach.
Successfully managing depression requires perseverance and patience. It does not happen overnight. A therapist can facilitate the process, but the real work must be done by the client. The motivation required to do this work usually occurs when we get sick and tired of being sick and tired. The work, in summary, is a deepening of our self-awareness. It requires that we get deeply in touch with what is going on inside of us so that we can access the information and power necessary to change. In this case, information is power. Although, the kind of information required is often somewhat different and a little unfamiliar to us. It requires an expansion of how we think which is ultimately the gift that depression bears. It requires us to rearrange ourselves from the inside. While the process can be a bit tedious, the outcome will positively impact our future undertakings and relationships for many years to come.
Change is possible. Self-awareness is key.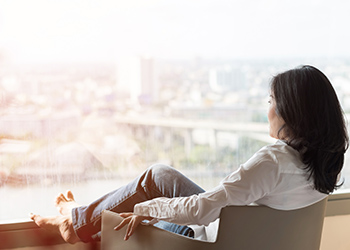 So often we get entrenched in patterns of self-destruction. Some of them or more obvious, like addiction. Others are more insidious and sometimes harder to penetrate. We all see the world through a lens which is filtered by our past experiences. We carry these past perceptions into our present moment and then make automatic judgments and decisions about our experience. When our judgments are inaccurate (and this is often the case), we create unnecessary suffering for ourselves. This is how we generate and sustain painful experiences.
As we begin to recognize the negative thinking patterns that dominate our experience we can then choose differently. As long as this negativity remains unconscious, we cannot access our power of choice. This is why developing self-awareness is so important. We must take the time to reflect on our thoughts, behaviors, and emotions. We must face them. This process can be made much easier and more effective by obtaining the support of a professional. It is incredibly difficult to be objective about ourselves. Even some of our wisest friends may have biases which inhibit their ability to give us the help we need during our process of transformation. Jobi's practice is founded upon self-awareness, and by teaching it to her patients, she creates a safe environment to get them back on track.
---
Don't fight this fight alone. To schedule an individual counseling consultation with Jobi, please contact Jobi Weinstein Center for Counseling today!